travel
September 1st, 2008
If you ever or plan to go on vacation, I'm sure you will agree with me that online travel guides are very useful tools to plan a vacation. For example, if your kids are begging for you to take them to the Kennedy Space Center, without the online travel guides, you will never know there is admission fees to the center for adult and child. And you will not know that online travel guide like Trusted Tours and Attractions has Travel Kennedy space center discount.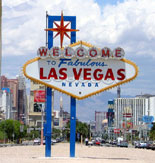 For over 25 years, Trusted Tours & Attractions has been the leader in the family and heritage tourism industry which translate into a great online travel guides. They have many fantastic travel destinations, offers discounted tickets to the best sightseeing tours in 23 cities across America, and I really like the Las Vegas tours.
It's really worth reading and guided through the online travel guides. There are loads of important and great information you will gain from here which are beneficial during your travel. If you want them to update you from time to time, you can signup for their free eNewsletter. Every month they will publish interesting stories, travel tips and travel blogs. Not only the eNewsletter is informative and useful, it also guides travelers on travel money saving deals. Signing up for the eNewsletter now also has its advantage because you might be one of the winners for the Magellans Gift Certificate special promotion.
Leave a Reply